2022 03 01 On the first day of the calendar spring, the youth of Mažeikiai (Viekšniai gymnasium students, Gabija gymnasium students, youth of Telšiai youth employment department of Mažeikiai) listened to trainings on a sensitive topic:
"Suicide and self-harm prevention"
The algorithm (training) implemented in Mažeikiai is financed according to the project of the European Economic Area and Norwegian financial mechanisms: "Implementation of the Model of Provision of Youth - Friendly Health Care Services (JPSPP) in Plungė, Mažeikiai and Tauragė Municipalities". This is a recent training for young people. There will be more of them. Lecturer from Vilnius - Gintarė Razulevičiūtė shared her personal experience and knowledge based on science.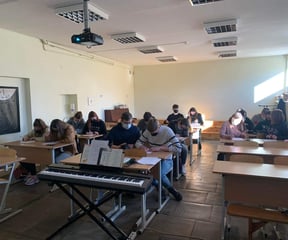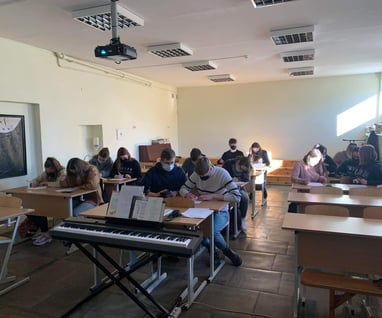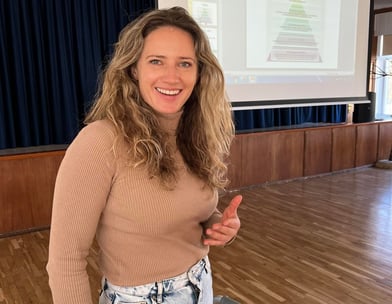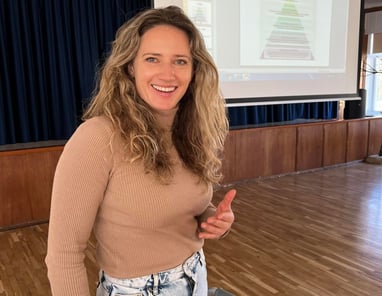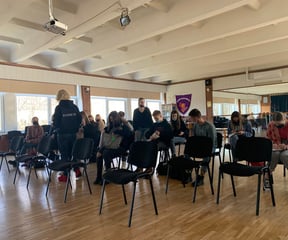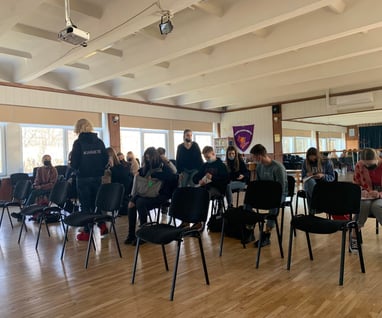 Supervision in Mažeikiai
September 23rd.
Training for youth Židikai
"Depression Prevention Algorithm"
December 21